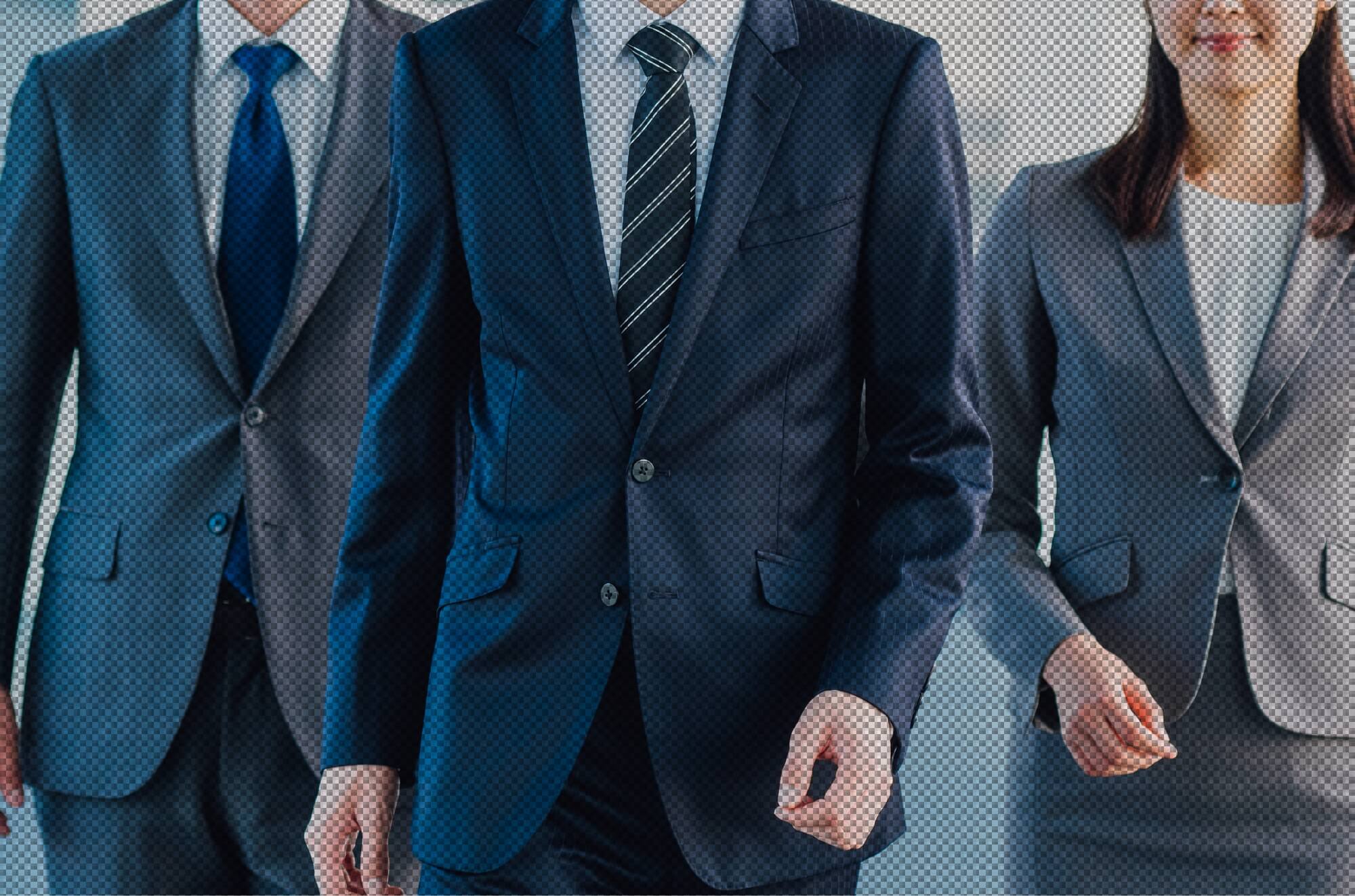 TECHNOLOGY×ADVANCES
Will technology make people happy?
Coexistence of "technology" and "people." In today's world of technological advancement and social diversification, this keyword is becoming an essential element of the future. We are developing the latest AI and robotic technologies to enrich people's lives at this turning point for humanity. In this age of remarkable technological development, both domestically and internationally, we are not just creating brand-new high-tech technologies, but we are thinking about what is truly necessary for the future that will continue to unfold. We believe that this will lead to an answer to the long-standing question, "Does technology make people happy?". We believe that finding the answer to this question is both our corporate philosophy and mission. We will continue to expand our business and provide technology for a better world and future for people.
About the SDGs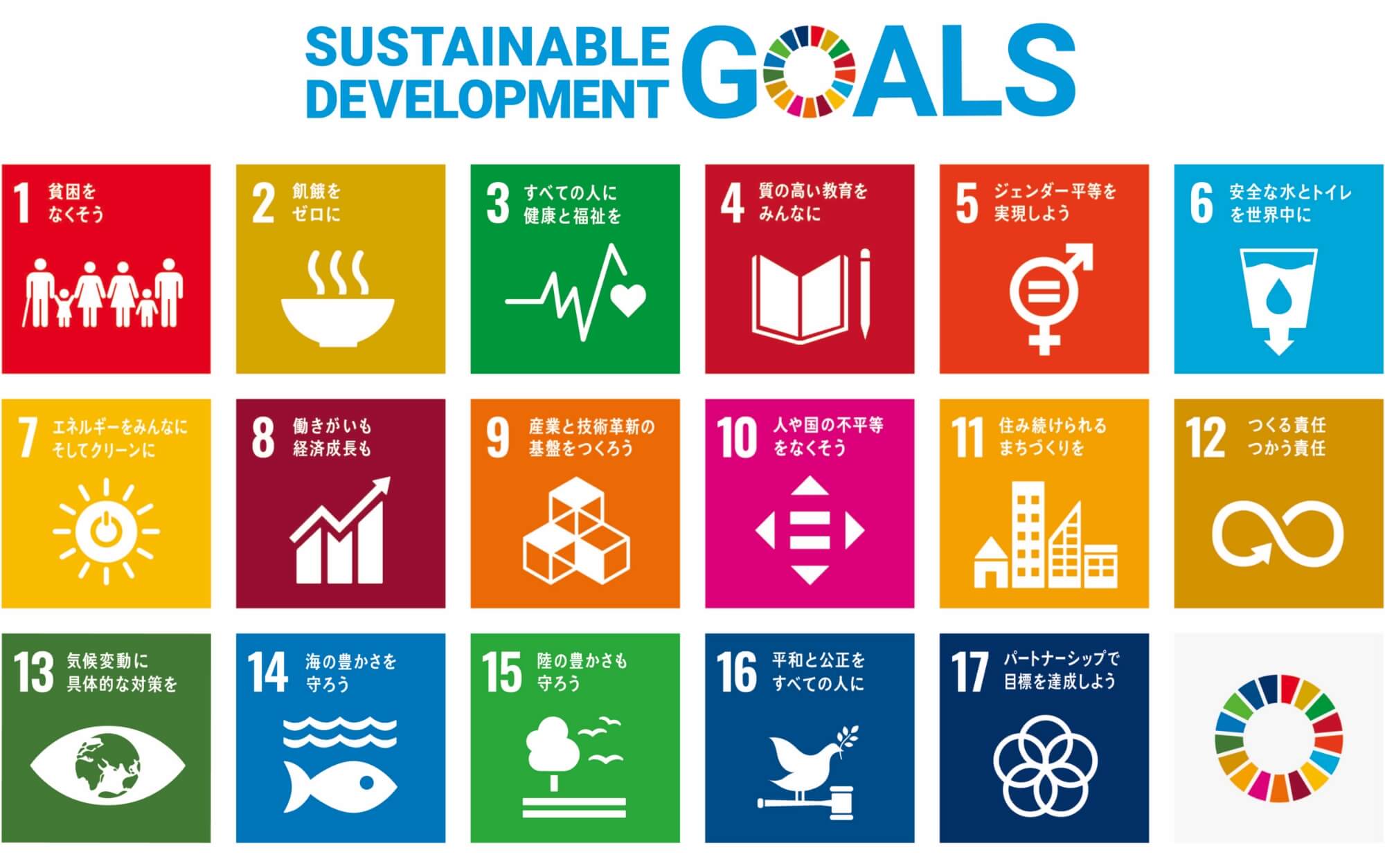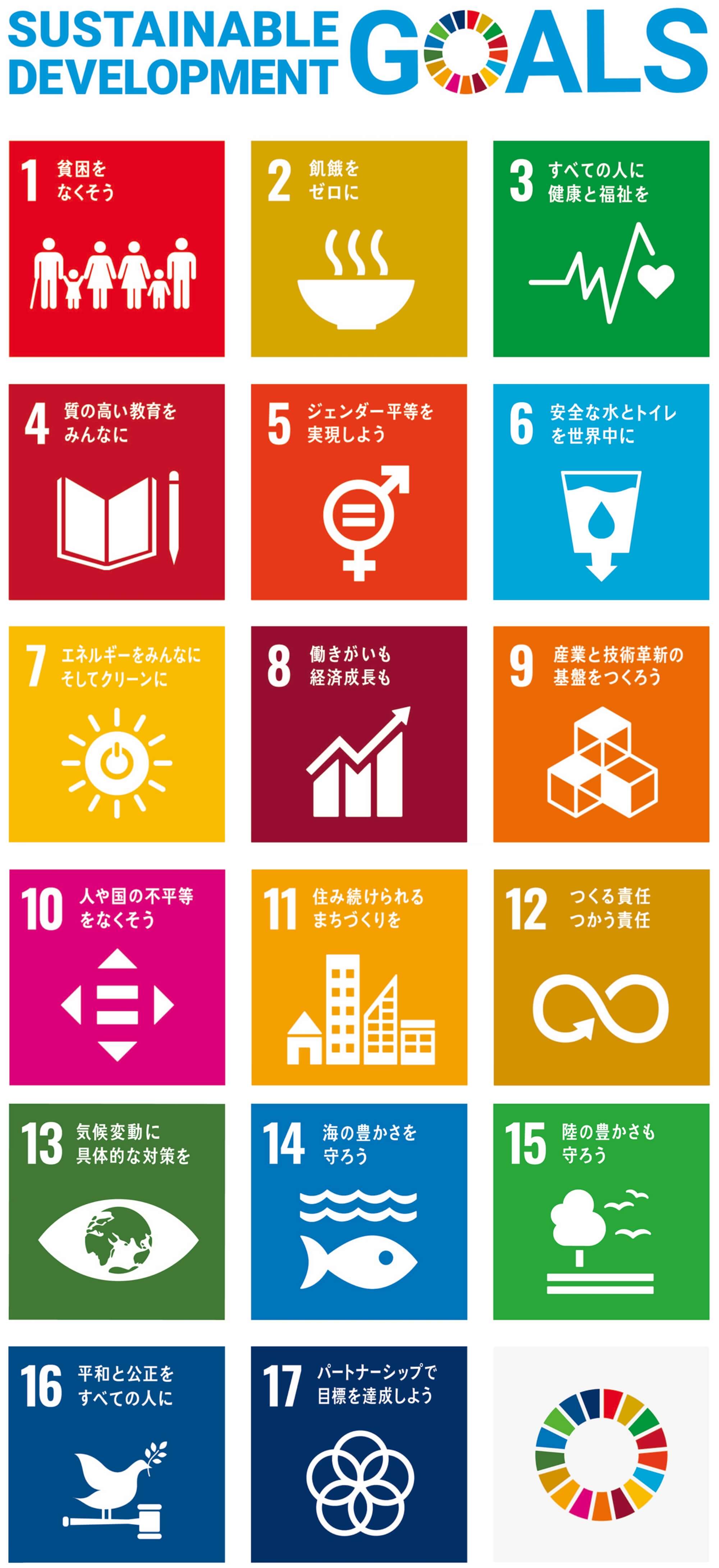 Thinking about the future 10, 50, and 100 years from now
Robot Consulting Co., Ltd.'s corporate philosophy, "Does technology make people happy?", expresses our intention to improve the future of the "world" and "people". We are committed to developing innovative technologies based on our corporate philosophy, with a long-term view toward the future from the dual perspectives of "creating a better future through technology" and "promoting a sustainable society".
Promoting DX of the professionals through blockchain technology
We use the blockchain as a means to provide a system in which the authenticity of information is guaranteed, and the record of activities and rights are securely attributed to the individual. Lawyer Robot can prove your right to defend yourself without being tampered with by anyone. Labor Robot enhances corporate ESG by visualizing employee activities outside of work, such as SDGs activities.
Board of directors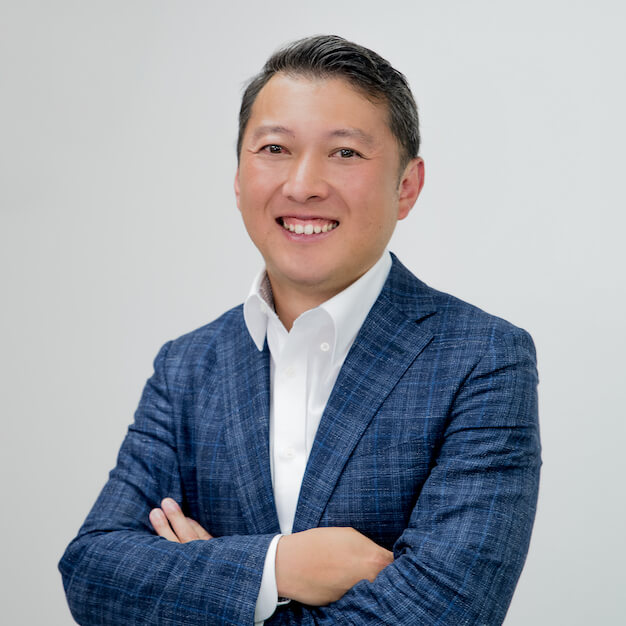 Hidetoshi Yokoyama
Chairman and President
Founder and Representative Director of Robot Consulting Co., Ltd.
Advisor of SAKURA Law Office
Advisor of ASC Labor and Social Security Attorney Corporation
Investor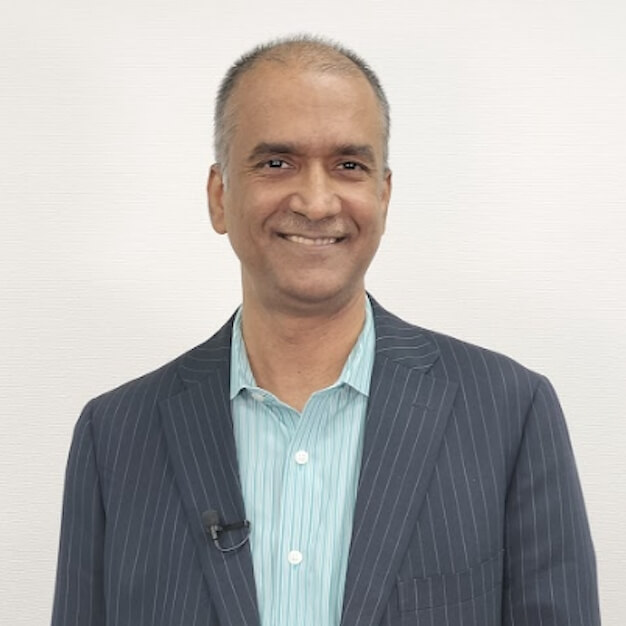 Amit Thakur
CEO
1991 ~ Tata Motors India Ltd. India (as a Software Developer)
1994 ~ Oracle Development Center, India, Bangalore (as a Senior Software Engineer)
1996 ~ PricewaterhouseCoopers Japan Ltd., Calcutta and Tokyo (as a Senior Consultant)
1998 ~ Dresdner Kleinwort Wasserstein, Tokyo (as a Business Analyst for Equities Technology)
2001 ~ JP Morgan Chase Securities Ltd., Tokyo (as a Technical Team Lead for Equities Middle Office IT)
2004 ~ UBS Securities Japan Ltd., Tokyo (as an Associate Director for Equities IT)
2005 ~ Lehman Brothers Japan Ltd., Tokyo (as an Asst. Vice President for Fixed Income Technology)
2008 ~ Founder, Rep. Director, ANS Solves Co. Ltd.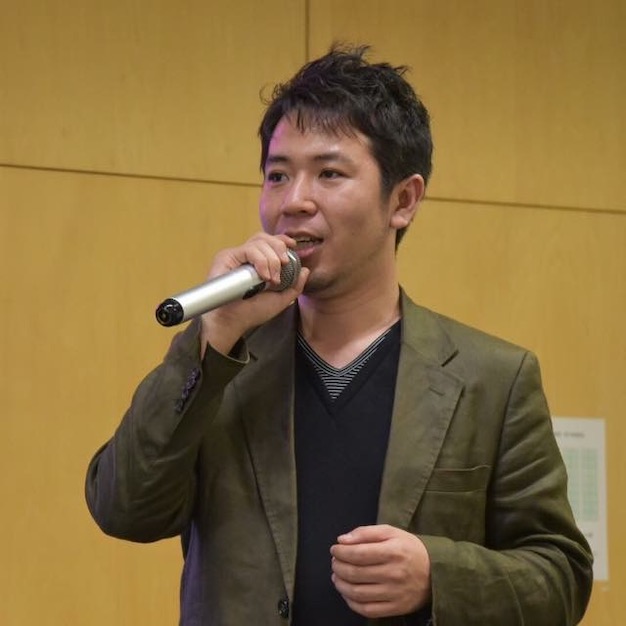 Teppei Shinkawa
CFO
Born in Fukuoka, Japan in 1979. Doctor of Engineering.
Worked as a director and reporter in charge of the foreign press and political affairs departments in the news bureau of a Tokyo-based TV station. He then worked in the CRM strategy promotion team at Andersen Consulting, and in charge of information systems, CRM, and business development at SOURCENEXT CORPORATION, before establishing ProBridge Inc. in 2007.
Then, developed a call center in Tokyo, expanded as an inbound call center for major corporations and government agencies, and bought out to a major trading company.
Since 2013, he has been in charge of business revitalization at an investment fund and has served as a CEO of several companies. He has also served as a full-time auditor and director at ADTEC Corporation(TSE JASDAQ) and as a visiting professor at a university.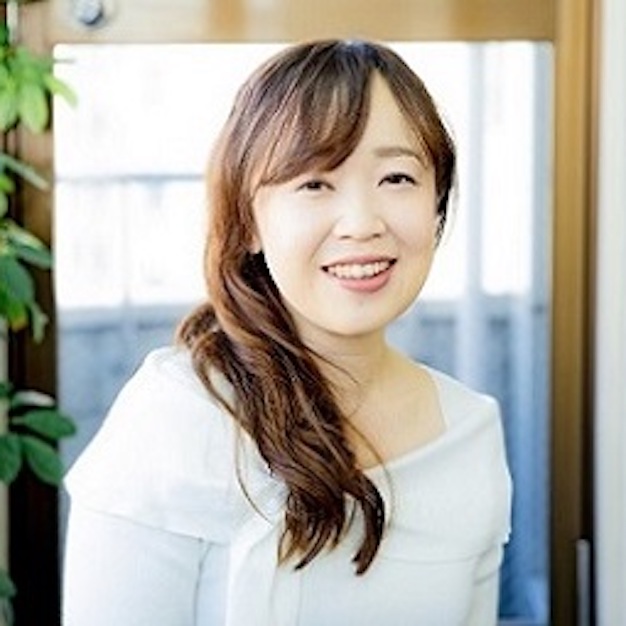 Arisa Koga
COO
December 2014 Director and Co-Founder, AMICUS Co.,Ltd. (present)
March 2019 CEO / Managing Director, Amicus Global Myanmer Co., Ltd. (present)
May 2019 Representative Director and CEO, Global Works Inc (present)
June 2023 Outside Director, Souken Ace Co., Ltd. (TSE Standard: 1757) (present)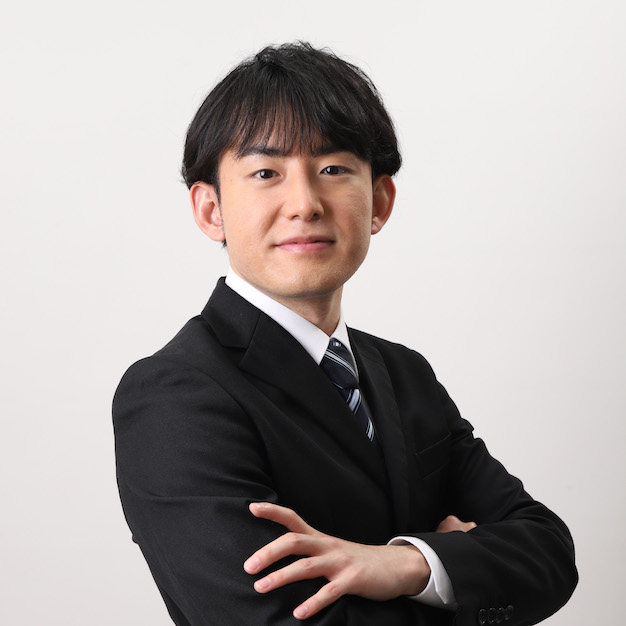 Tomoya Suzuki
CTO
While in university, he began filming and editing footage for Chiba TV programs.
At the same time, he was in charge of corporate video, animation, and 3D production for companies ranging from venture companies to listed companies. Currently belongs to the video production company MIKICOM. He started his activities with his own team of creators to launch a brand from the dawn of VR (virtual reality). In order to utilize his academic knowledge in the metaverse domain, he appointed as our CTO.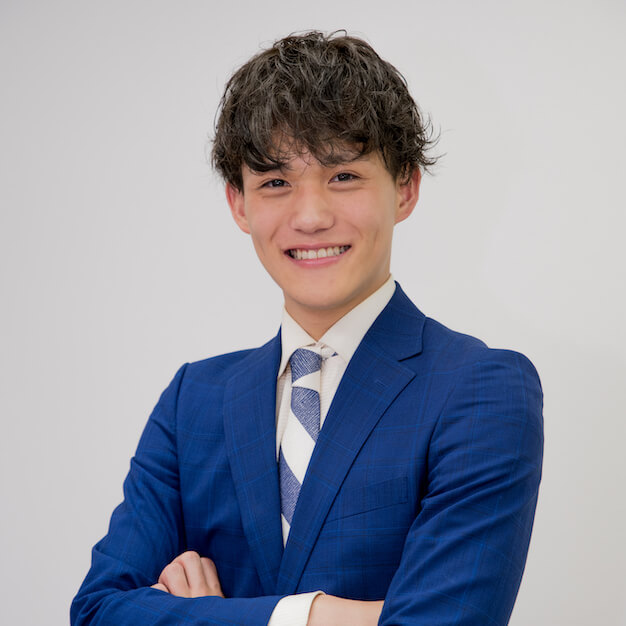 Takashi Ushimaru
Metaverse Producer
Born in 2001, Tokyo, Japan
CEO of USTV JAPAN DIGITAL TV NETWORK CORPORATION
He has been an influencer using SNS since he was a student.
He is mainly involved in PR and producing.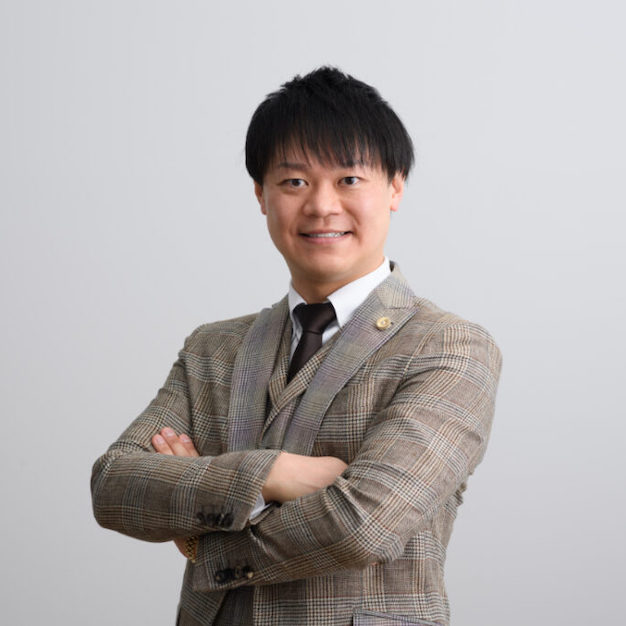 Kenshiro Michishita
Metaverse Lawyer
Graduated from Hitotsubashi University Faculty of Law, Department of Law.
Graduated from Keio Law School, Faculty of Law, Keio University.
After working at Nishimura & Asahi, he opened SAKURA Law Office.
Expert of metaverse public-private partnership council, The Cabinet Office Intellectual Property Strategy HQ, the Government of Japan.
Advisor of Metaverse Japan, a general incorporated association.
Advisor of Virtual City Consortium.
He handles a wide range of corporate legal matters including the Companies Act and the Financial Instruments and Exchange Act, domestic and international M&A, intercompany litigation, crisis management, corporate governance, and handling of general meetings of shareholders.
He has also handled many of the country's pioneering cases in cutting-edge legal fields such as metaverse, NFT, WEB3, DAO, etc.
He has been interviewed by several media outlets and gives numerous lectures throughout the year.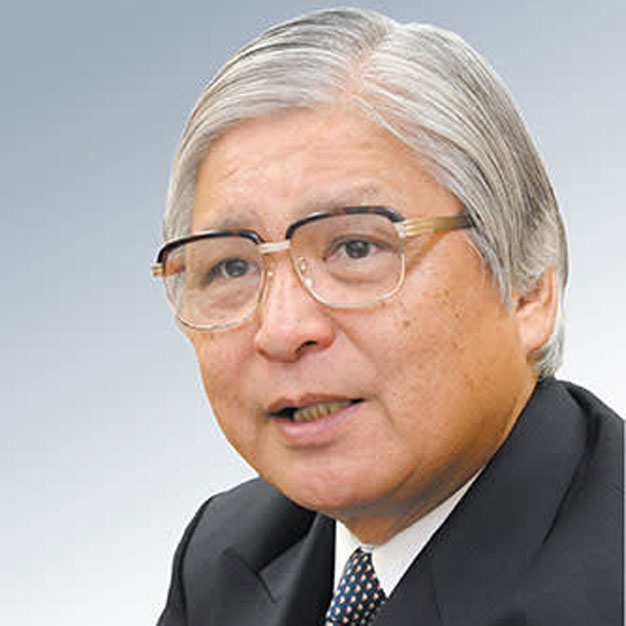 Kazuhiro Terai
Outside Director
President, Liberté-Égalité Law Office
[Career Summary]
1970:Registered as an attorney (Tokyo Bar Association)
1989:Executive Director of Japan Federation of Bar Associations
1995:Vice President of Tokyo Federation of Bar Associations
  Executive Director of Kanto Federation of Bar Associations
1996:Chairman of the Criminal Defense Center, Japan Federation of Bar Associations
1997: Head of the Japan Federation of Bar Associations' Study Mission to the U.S. Judicial System
1998: Secretary-General of Japan Federation of Bar Associations, Member of Bar Examination Administration Committee
2002: Deputy Director of the Headquarters for Realization of Judicial Reform, Japan Federation of Bar Associations
2004: Advisor, Preparatory Office for Comprehensive Legal Support, Ministry of Justice
2006: Executive Director, Japan Legal Support Center (Houterasu)
2008: President, Japan Legal Support Center (Houterasu)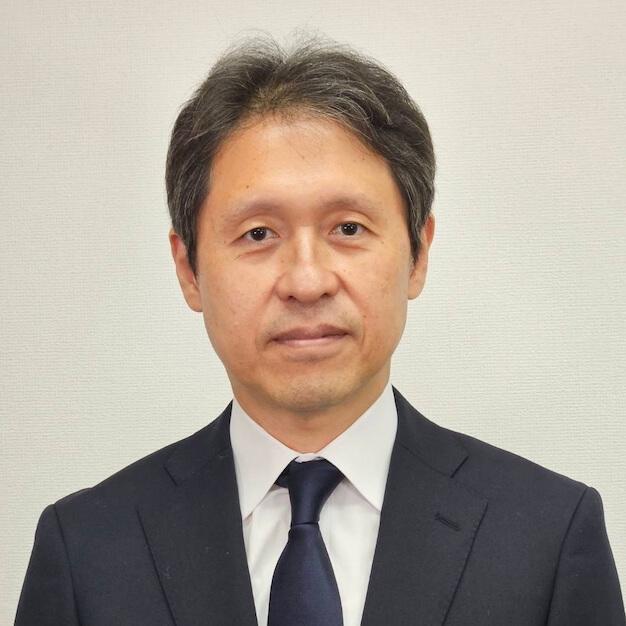 Yukio Aida
Outside Director
Certified Public Accountant, Certified Public Tax Accountant
Joined Ernst & Young ShinNihon LLC in October 1992, in charge of statutory audits across multiple industries, including automobile manufacturing and sales, cosmetics, and financial institutions.

In July 2000, he seconded to underwriting department of Nomura Securities Co,.Ltd. and engaged in listing examinations, focusing on IT issues (content distribution, semiconductors, and security). After returning, he was in charge of auditing a number of companies preparing for IPO, and was also involved in the development of internal controls in the advisory services department.

In October 2010, he established Yukio Aida Certified Public Accountant Office, where he has been involved in a wide range of corporate management services including IPO consulting, listing examination, mid-term management planning, capital policy, stock price calculation, M&A consulting, internal control maintenance, consolidated financial statements, disclosure documents, etc. based on his experience.

In June 2023, he was appointed as an Outside Auditor of a listed company (TSE Standard).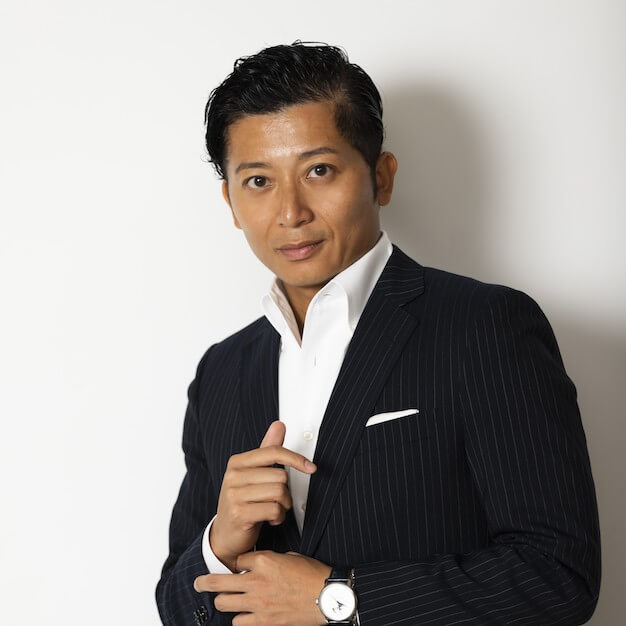 Koji Aoki
Outside Director
February 2004 Established FLC Inc.
September 2008 Joined Water Direct Corporation
April 2010 Established Fine Springs Co., Ltd. and appointed as CEO
July 2012 Director, Mt. Fuji Springs Inc.
※For the listing preparation, the company merged with parent company, then became an officer of the main company.
September 2012 Founded Active Sonar Inc. and became CEO
January 2021 Executive Officer and General Manager of Promotion Business Division, SAMURAI PARTNERS (present)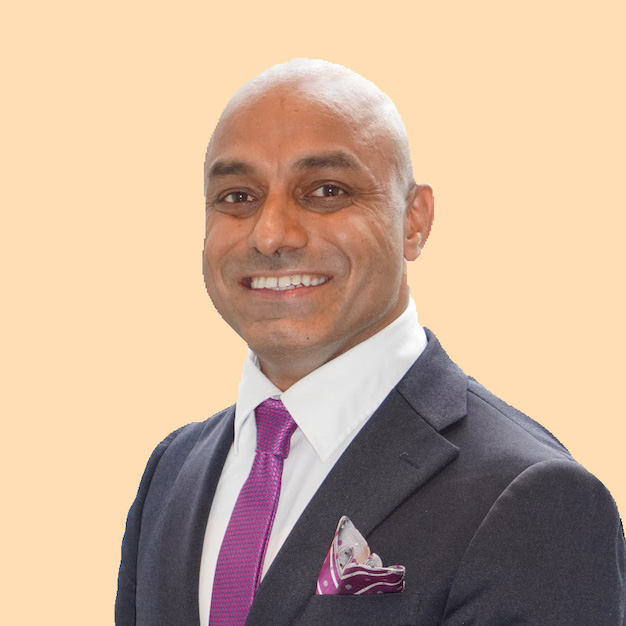 Sinha Sanjeev
Advisor
Executive officer of SBI Group SBI Securities, and an expert of global financial AI, Fintech, and business integration.
Graduated from IIT (India's highest institute), Master's degree of Applied Finance, Harvard University (financial leadership), Columbia University (financial engineering), FRM (financial risk management).
After moving to Japan for AI research and development, he has been active as a conservator in the US, Europe, Japan, and India, including Goldman Sachs. He has appeared as a columnist for Nikkei, TV TOKYO Corporation's "Cambria Palace," NHK, TV Tokyo WBS, Fuji Television Network, Inc., etc., and has given lectures, interviews and articles for Nikkan Kogyo Shimbun, Yomiuri Shimbun, Diamond Weekly, Weekly Toyo Keizai, Japan Times, Hitotsubashi Business Review: Management Forum, Japan Association of Corporate Executives, Japan Business Federation, Chamber of Commerce, etc.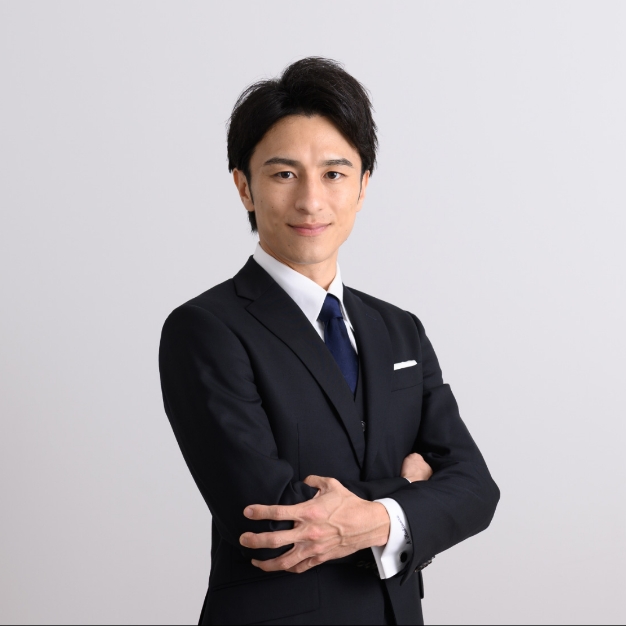 Mitsuhiro Kashimura
Auditor
Member of Tokyo Certified Public Tax Accountants' Association, Azabu Branch
After working for KPMG Tax Corporation, Mitsubishi UFJ Financial Group, Inc., MUFG Bank, Ltd., and AGS Consulting Singapore Pte., he established Leads&Company Inc. and L&C Certified Public Tax Accountants Office. Appointed as CEO and representative tax accountant. He has been involved in corporate management from a wide range of perspectives, including advisory services for major listed companies and foreign companies, domestic and international M&A and organizational restructuring, IPO and business management support, corporate governance system development, and annual report preparation support.
Company Profile
Company Name
Robot Consulting Co., Ltd.
Representative
Hidetoshi Yokoyama
Date of Establishment
April 2020
Location
2-6F Le Gratteciel Bldg., 5-22-6 Shimbashi, Minato-ku, Tokyo JAPAN 105-0004
Telephone
+81(0)3-6280-5477
Weekdays 10:00-18:00 *Excluding weekends and holidays
Board of Directors

ChairmanHidetoshi Yokoyama

CEOAmit Thakur

CFOTeppei Shinkawa

COOArisa Koga

CTOTomoya Suzuki

Outside DirectorKazuhiro Terai

Outside DirectorYukio Aida

Outside DirectorKoji Aoki

AuditorMitsuhiro Kashimura

Capital
850 million JPY (including capital reserve)
Business Contents
Development and sales of software using AI technology. Planning, research, development, manufacturing, sales, and repair of robots and other products. Commercialization and promotion of robotic systems usage.
Legal Advisor
Kazuhiro Terai, former president of the Houterasu (Japan Legal Support Center)
THE HIBIKI LAW FIRM
https://hibiki-law.or.jp/
Tax Advisor
Accelerator Tax Co.
Main Clients
NAC CO.,LTD.
HIKKY Co., Ltd.
SMALL WORLDS Inc.
Business Partners
SAKURA LAW OFFICE 4F ARK Hills South Tower, 1-4-5 Roppongi, Minato-ku, Tokyo 106-0032
ASC Labor and Social Security Attorney Corporation 6F MA Building Mita II, 5-1-13 Shiba, Minato-ku, Tokyo 108-0014, Japan
Related Public Project
Osaka Smartcity Partners Forum
https://smartcity-partners.osaka/
Joint Development (company)
Life is Style Inc.
https://lifeis.style/
Joint Research (university)
Under preparation